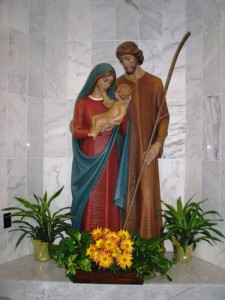 At Holy Infant Catholic Church, we believe everyone has special gifts from God and we encourage participation from every one of our parishioners.
Holy Infant is blessed by the many talents our members share with us.
We hope that you will take a look at our many wonderful ministries and share your talents with us too.
Please note that volunteering with children or vulnerable adults requires compliance with the Protecting God's Children/Prevent and Protect program. For more information, click here