When:
August 12, 2017 – August 13, 2017
all-day
2017-08-12T00:00:00-05:00
2017-08-14T00:00:00-05:00
Where:
Selvidge Middle School
235 New Ballwin Rd
Ballwin, MO 63021
USA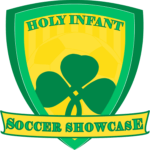 Holy Infant Soccer is holding its annual Soccer Showcase the weekend of August 12th and 13th.   Each year, soccer teams age preschool through 2nd grade get an opportunity to play each other in this in-house tournament.  It is a terrific way to ring in the soccer season and the school year by seeing church and school friends in a family friendly atmosphere.
There will be delicious food cooked on-site, snacks, face painting, and possibly an opportunity to purchase the coveted Holy Infant T-Shirt.
Games will be played on Saturday, 8/12/2017 and Sunday, 8/13/2017 beginning at 8am on Saturday and 12 noon on Sunday with the last games of the day scheduled to start before 6pm.  If weather impacts the event, updates will be made available through this website.
All friends, families, and parishioners are welcome to come enjoy the sport, friends and food!
Schedule:  The schedule of games can be found HERE.