Holy Infant Parish School of Religion (PSR)
Online registration for 2020/2021 PSR Classes will  begin May 1, 2020.  Please go

HERE

to register.
The first day of PSR for 2020-2021 is Monday, September 21, 2020
ABOUT OUR PROGRAM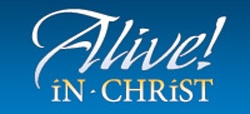 The Parish School of Religion (PSR) is a vibrant, growth-filled program changing annually to meet the needs of its students. The program is designed for the children of our parish who attend schools without formal religious education as part of their curriculum. PSR aims to educate and form these students in our faith including preparing them for the reception of sacraments as well as deepening and reinforcing knowledge of their religion and values for living. Parents are reminded that they are the primary educators of their children in the ways of faith. The PSR faculty, consisting of parent volunteers and Holy Infant staff, is there to help them fulfill this responsibility.
Our PSR program offers Catholic religious education classes for students in grades K – 8. All classes are held on Mondays at 3:15-8th Grade only, 4:30-K-8th Grade and 6:30-1st-8th Grade. The PSR school year runs from September – May, with breaks for holidays and spring break week. 
PSR also offers Confirmation preparation classes for 8th grade parishioners who attend a private Catholic school and a Homeschool program for Grades 3rd-6th. Please contact Patricia Foley for more information at 636-227-0802 Option 3.
PHILOSOPHY
Our PSR program attempts to balance religious instruction with the experiences of Catholic community, service, and worship throughout the year. It attempts to meet the needs and understanding of all children and families, recognizing that there are varying degrees of catechetical background, understanding, and experiences.
Our children want to know there's a God out there who hears, understands, and loves them and they want to know that we as a Church listen, understand, and love them as well, and are eager to accompany them on their journey of faith. We strive to inform our children and families in the basics of the Catholic faith; assist parents in forming the children's ongoing spiritual development; and finally, be an instrument in transforming these children into Catholic Christian citizens with a strong faith on which to base their future spiritual growth, and to enable them to be evangelizers to the communities in which they will live. All this is accomplished by the grace of the Holy Spirit.