How to Livestream Holy Mass Sunday at 9am
Livestream starts at 8:45 am
1. Go to our parish Facebook page
*You DO NOT need a Facebook account to view the video.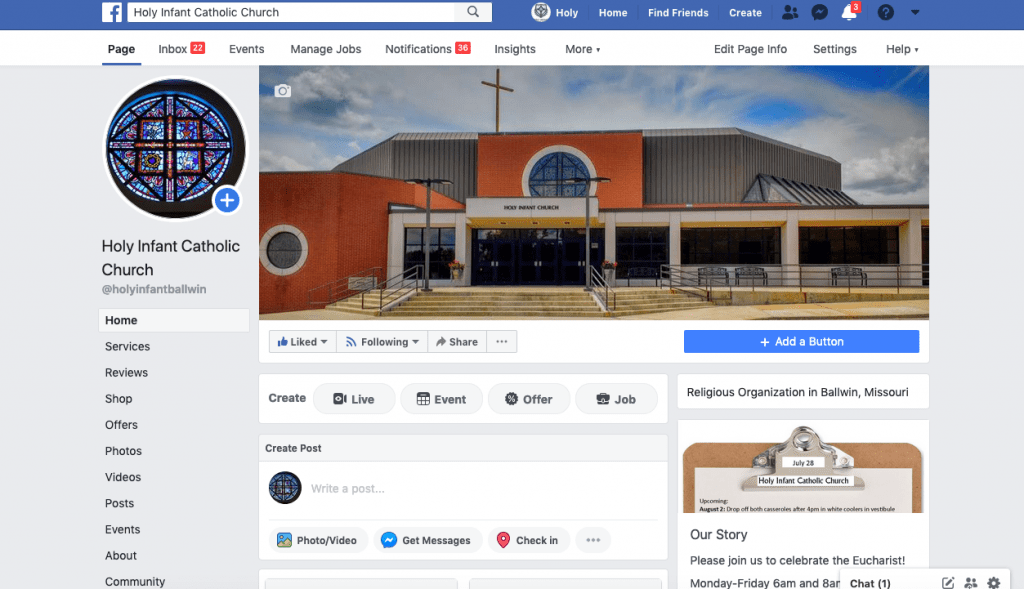 If you see the picture below, click "not now"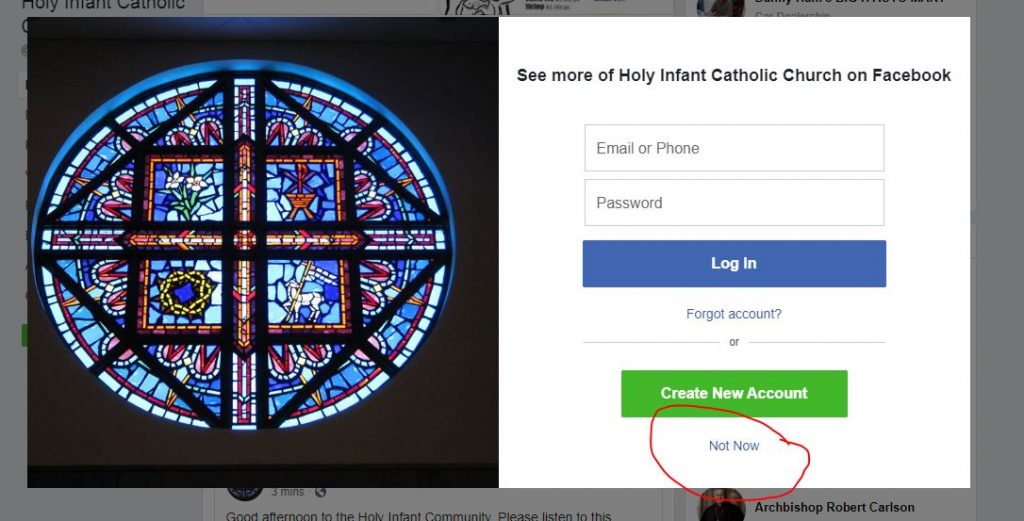 2. The Livestream will begin about 8:45am. Click on the Facebook video icon to begin viewing (you may need to scroll down to find the video)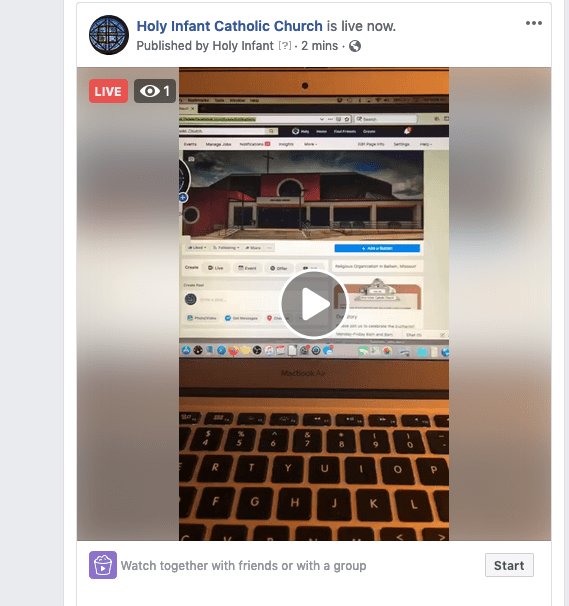 3. Once you have begun the video, you can adjust the volume and screen size as well as type/read comments or questions. Please note: you can only make comments if you have a Facebook account.
4. Mass will begin about 9am. Please do not come up to the Church or Chapel while Mass is being livestreamed. The Church and Chapel will open at 10am on Sunday.
5. During Mass, we will include some prayers as well as information about the "digital offertory" in the comments section.
6. If you are unable to watch the Mass live, the video will remain for later viewing.
7. Remember to pray along with us! Even though you are watching from home, it is still a sacred time of prayer. We all need to put in a little extra effort for our prayer this weekend, but I know that God will give us the strength to do it!