Welcome to Holy Infant Catholic Church!
Holy Infant is a Catholic community dedicated to spreading the Word of Christ! We strive to live as good stewards who join together for worship, study, formation, service and Christ-like activities.
ABOUT OUR PARISH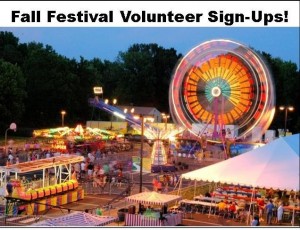 WE NEED YOUR HELP!
Click Here to sign up to volunteer at this year's Fall Festival on August 28-29.
NEWS & ANNOUNCEMENTS
0 Comments
Don't forget to include Holy Infant in your vacation plans! Sign up today for eGiving through Faith Direct to make...
Read More →
0 Comments
Since January 2007, Schnucks' eScrip program has donated over $152,000 to organizations in our area. Holy Infant School (tuition program...
Read More →
0 Comments
Shopping On Amazon Just Got Better! Now, you can support Holy Infant while you shop. Simply designate Church of Holy...
Read More →
MASS SCHEDULE
Saturday 4:00 PM, 5:30 PM
Sunday 7:00 AM, 8:30 AM, 10:15 AM, Noon
Monday-Friday 6:00 AM, 8:00 AM
School Mass Wed/Thu/Fri  8:00 AM
Saturday 8:00 AM
RECONCILIATION
Saturday 3:30 PM until all are heard or by appointment
QUICK LINKS
JOIN US