Welcome to Holy Infant Catholic Church!
Holy Infant is a Catholic community dedicated to spreading the Word of Christ! We strive to live as good stewards who join together for worship, study, formation, service and Christ-like activities.
MASS SCHEDULE
Holiday Mass Schedule
December 20 (No 8am mass)   Anointing of the Sick Mass 10am Reception following Upper Cafeteria
December 21 7pm Adoration and Reconciliation in Church
Christmas Eve 4pm Church, 4:10pm gym, 6pm and midnight
Christmas Day 7am, 9am, 11am
New Years Eve Solemnity of Mary-Holy Day of Obligation 5pm
New Years Day  Solemnity of Mary-Holy Day of Obligation 8am and 10am
Saturday 4:00 PM, 5:30 PM
Sunday 7:00 AM, 8:30 AM, 10:15 AM, Noon
Monday-Friday 6:00 AM, 8:00 AM
School Mass Wed/Thu/Fri  8:00 AM
Saturday 8:00 AM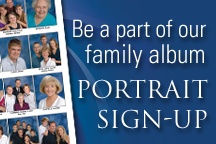 Portraits will be taken in the Upper Cafeteria.
CLICK HERE TO SIGN UP!
NEWS & ANNOUNCEMENTS
0 Comments
Men: Feb 7, Peabody Opera House, doors open at 7am, conference begins at 8:30am and ends with 4pm Mass Theme:...
Read More →
0 Comments
Since January 2007, Schnucks' eScrip program has donated over $152,000 to organizations in our area. Holy Infant School (tuition program...
Read More →
0 Comments
Click here for more information: Zip Rzeppa Partial Page...
Read More →
RECONCILIATION
Saturday 3:30 PM until all are heard or by appointment
QUICK LINKS
JOIN US